Early Intervention is an integrated system of programs, procedures, and policies for children with disabilities. Families aiming towards the early detection of disabilities are provided with appropriate rehabilitation and improvement of the quality of life. Families will be supported and trained on how to best handle their children's disabilities, reducing the burden on the families by supporting them continuously, every step of the way.
Early intervention is based on several assumptions, the most important include:
All children can develop regardless of their disability, especially when they have opportunities during their early years. The first years of a child's life are the most important, in which his/her personality and growth are integrated. Early intervention programs are important because of the immense positive impact it can deliver towards the development and growth of the child and the exploitation of his/her strengths.

For children to reach their potential, they need to have suitable opportunities. Developmental delay in the first years of the child's age is a serious sign. With a lack of accurate assessment of the child and the failure to provide early intervention programs for him/her and the family during this stage will exacerbate the problem later.
Family is the main pillar of support for a child with disability. Families are not prepared to have a child with disability and lack sufficient knowledge on how to deal with disability. The existence of early intervention programs is therefore critical to their guidance and support on both psychological and therapeutic levels.
The effectiveness of the use of medical aids (assistive devices) as an early medical intervention to reduce the impact of disability in the early stages of life.
Early intervention can prevent secondary complications like joint deformities often associated with some disabilities.
Early intervention programs are considered economically viable, especially if the programs are implemented in the right way.
Family is the main pillar of support for a child
early intervention programs are critical to family guidance and support on both psychological and therapeutic level.
Multidisciplinary Team Provide comprehensive Specialized Services
Disability affects various aspects of the child's growth as they develop through the different developmental stages. It affects growth in all aspects including cognitive, social, emotional, fine motor skill, gross motor skill, speech and language development. The roles of a multidisciplinary team and early intervention programs are very important as this is a critical stage of the child's age to provide comprehensive specialized services.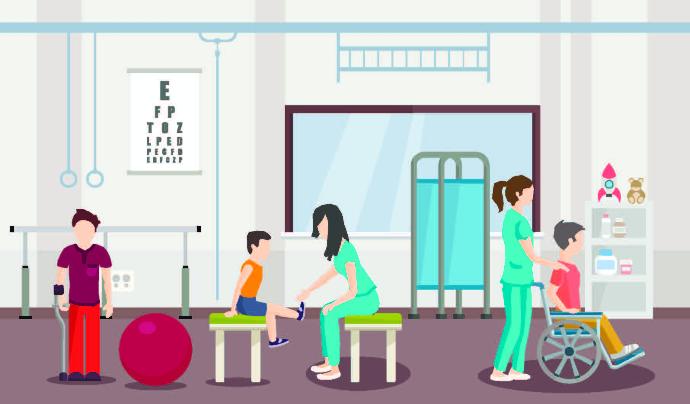 Orthopedic and articular disorders
Speech and language disorders
Hearing impairment in all its forms
Hyperactivity and attention deficit
Behavioral and emotional disorders
Your Dynamic Snippet will be displayed here... This message is displayed because you did not provided both a filter and a template to use.