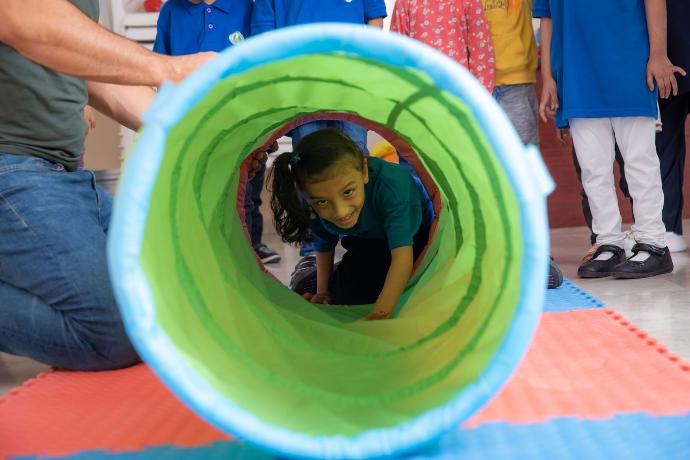 The Association of Early Intervention
The Association of Early Intervention is a non-profit charitable organization established on May 29, 2000. It depends on donations from the private sector, individuals, schools, government, charity boxes, and families of the children it supports to run its operations. The association is aimed at children with disabilities from birth until the age of nine, and it covers their rehabilitation, social and psychological needs, and daily life skills and training with the aim of enrolling children in regular schools if possible or developing their skills and helping them adapt to their disabilities in various fields. This is to ensure a better quality of life for them and their families and to integrate them into society. Association Early Intervention is the only association in the Sultanate of Oman that provides services to children with disabilities from birth.
Our Vision
To reach every child with developmental challenges so that they can live to their maximum potential with the highest possible degree of independence and inclusion Oman society.

Our Mission
The association aims to establish and manage self-sufficient, affordable rehabilitation centers that provide preventive, curative and rehabilitative services to children with disabilities to reduce the incidence of disability and its severity.
His Highness Sayyid Shihab bin Tariq Al Said

A'sayeeda Al Jalila Ahd Al Busaidi

Shokur bint Mohammed Al-Ghammari

Sabah bint Mohammed Al-Bahlani

Baraka Bint Saleh Al Bakri

Hassan bin Mohamed Al-Moosa

Dr. Sultan bin Yarub Al-Busaidi

Dr. Samira bint Mohamed Al-Moosa

Dr. Thuwayba bint Ahmed Al-Barwani

Dr. Saleh bin Mohammed Al-Khusaibi

Dr. Mazen bin Jawad Al-Khabouri

Dr. Fawzia bint Nasser Al Farsi

Dr. Yasmin bint Ahmed Jaafar

Dr. Suad bint Mohammed bin Suleiman

Dr. Ana Rajab

Khadija bint Nasser Al-Saati

Raya bint Saif Al Riyami

Buthaina bint Haroon of Al Kindi

Manal Bint Mohammed Al-Abduwani

Siham bint Qais Al-Zawawi

Samira bint Mohammed Amin

Rajha bint Abdulamir

Tariq bin Jawad Al-Khabouri

Nadia bint Mohammed Al-Wardi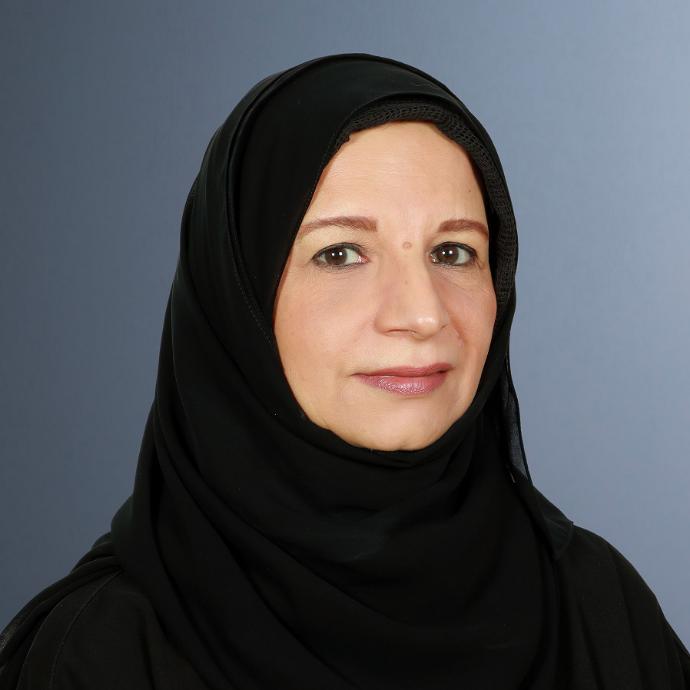 Eng. Rahma bint Hamad Al Mashrafi, Chairperson
Eng. Rahma Al Musharafi obtained a degree in Civil Engineering from Bahrain University and earned an MBA in General Management from Hull University, UK. Mrs Al Musharafi was Chief Executive Officer (CEO) of Majis Industrial Service and previously worked for the Public Establishment of Industrial Estates. She was selected by way of a Royal Decree to be a member of the Majlis Duwala (State Council) for its fifth term (2011 to 2015) and renominated for the sixth term (2015-2019).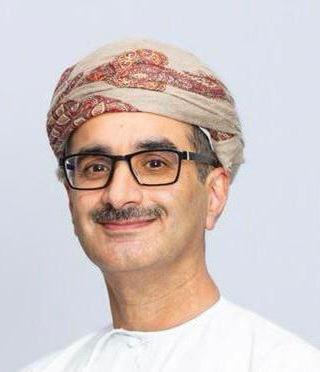 Mr. Anees Redha Sultan, Treasurer

Mr. Sultan holds a degree in finance from the University of Wisconsin – Madison, USA, and has also completed an MBA at Georgetown University, USA. Mr. Sultan has held several positions in various fields and countries in the GCC during the last 25 years. He headed an investment bank, stock market depository, and brokerage firm. He joined W. J. Towell & Co. as institutional sales and management support in 2009 and is also a member of the board of the Towell Engineering Group. Earlier work included marketing and sales in Unilever Arabia and several start-ups.
He writes on socio-economic issues for The National, a regional paper in Abu Dhabi, UAE, and in local Omani papers, and has written two children's books.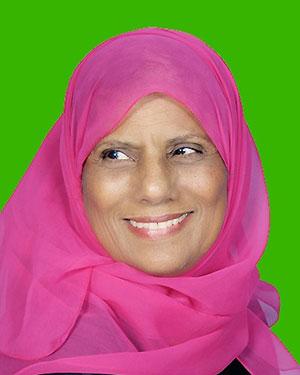 Mrs. Barka bint Saleh Shahbal Al Bakry
Mrs. Al Bakry was awarded a scholarship by the British Council to study Social Services Admin at Swansea University, Wales. She joined Shell Refinery in Mombasa as Deputy Personnel Manager and joined the UN development program in Muscat. She is one of the founders of the Association for the Welfare of Handicapped Children, Al Noor Association for the Blind, and Early Intervention.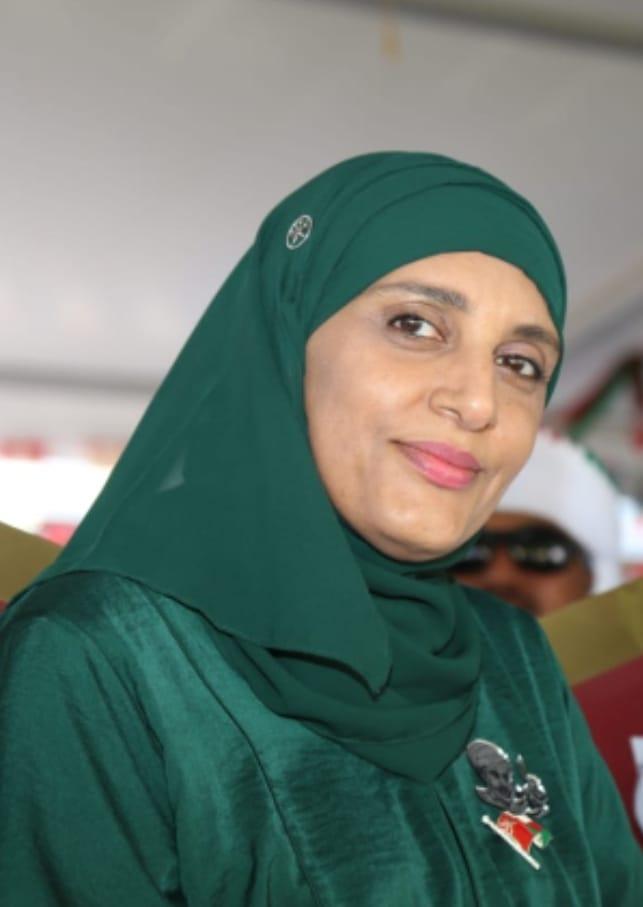 Dr. Lubna H. Al Kharusi, Secretary
Dr Al Kharusi is a Biological Oceanographer who specializes in Geographical Information Systems in Fisheries Management from the University of Leicester, UK. She led the Ministry of Agriculture and Fisheries' efforts in implementing sustainable use and conservation of fishery resources of Oman. Additionally, she has an important regional position, such as Troubleshooting in identifying issues and risk management. Thus, she was appointed in 2007 to be a Director of Fisheries Unit in the Indian Ocean Rim Association (IORA), participating and representing the Omani government in Establishing an information network for Fisheries management at the technical and ministerial meetings.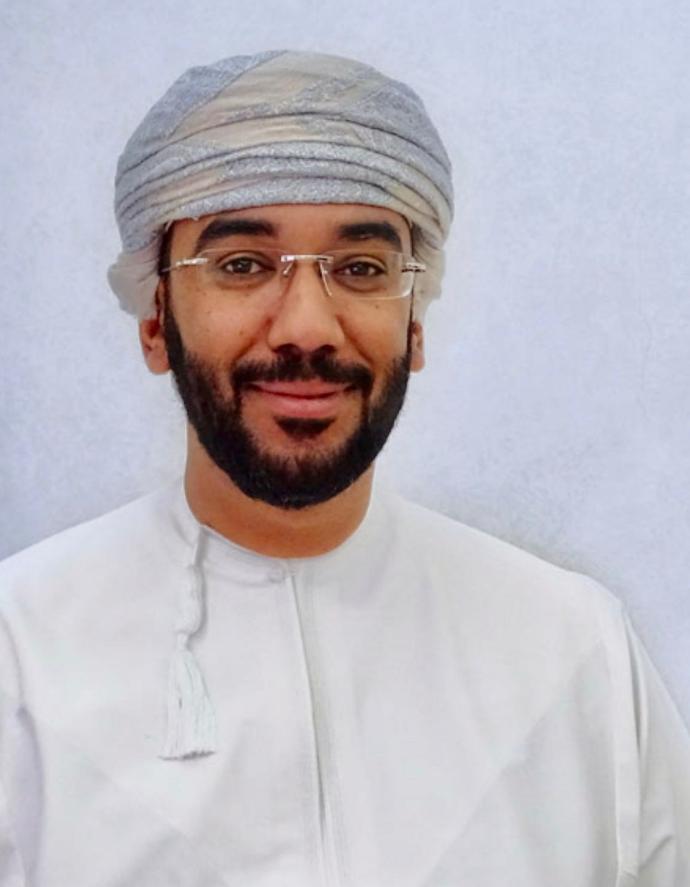 Mr. Muamir Ali Salim Al Hasny
Mr. Muamir has a Mechanical Engineering Diploma from Monash University, Melbourne, Australia, and a Bachelor's of Science- Built Environment Civil Engineering from Caledonian College, Glasgow. Mr Muamir is a civil engineer and an experienced and dynamic professional with a background of more than 12 years in the field of consultancy and construction in the GCC. He is currently operating as the team leader and managing director of Muamir Design & Engineering Consultancy.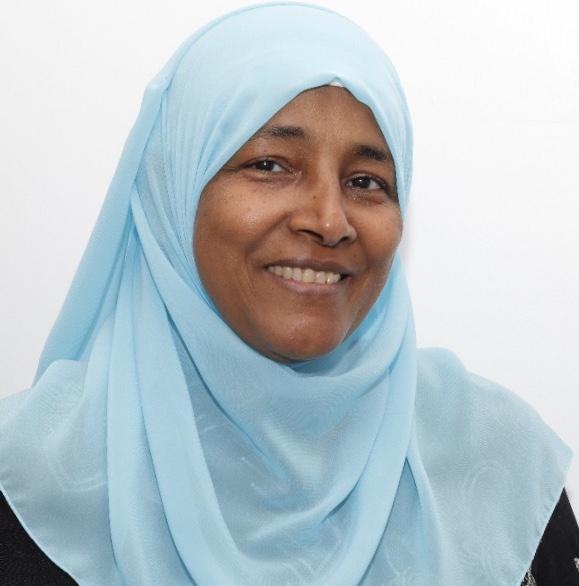 Ms. Sabah Bint Mohammed Al Bahlani, CEO
Honorary Sabah Bint Mohammed Al Bahlani was appointed as CEO of the Association of Early Intervention in April 2012 and given the responsibility of raising funds and upgrading the early intervention services. Sabah is also a Member of State Council since 2016. She worked in the Ministry of Health for 27 years as a Director of Health Education and Information. She also worked in the UNICEF Middle East and North Africa Regional Office in Amman, Jordan, as a Communication for Development Specialist. She is one of the founders of the Association for the Welfare of Handicapped Children and Early Intervention.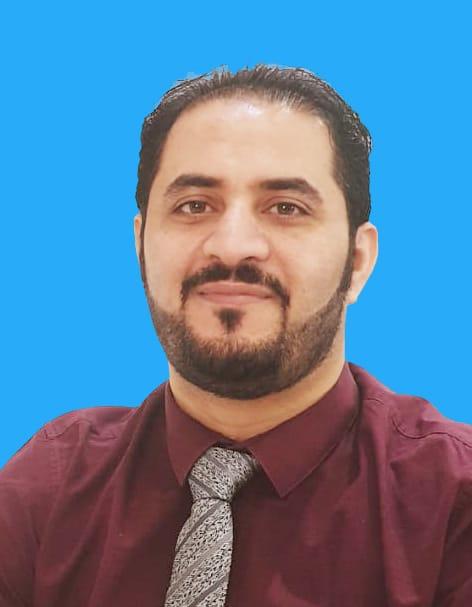 Dr Muwafaq Aqel, Special Education Specialist
He holds a Bachelor's degree in Physiotherapy Therapy and a Master's and Doctorate in Special Education and Rehabilitation.
He has worked at the Swedish Foundation in Jordan and was the technical director for about 17 years at the Alhaja Rafeka center for people with disabilities. He was involved in the academic teaching of special education, psychology, and child-rearing at Wadi Al-Seer College / UNRWA in Jordan. He taught students at the University of Jordan who were training to be special education teaching assistants, speech therapy assistants, rehabilitation specialists, shadow teachers, and treaters of mental and behavioral disorders. He has also taught many other specialties and courses.
In addition to field work, as a former specialist for many years, he is responsible for evaluation and diagnosis.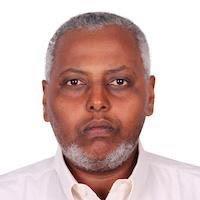 Dr Rida Hyssein Khalaf, Medical Doctor and Consultant Physical Medicine and Rehabilitation.
Dr. Rida has an MPH, University of Malaya. Member of Canadian Association for Physical Medicine and Rehabilitation, World Federation for Neuro-rehabilitation, International Society of Physical and Rehabilitation Medicine, American Association on Intellectual and Developmental Disability, and The Society for cognitive Rehabilitation. He has postgraduate training in Neuropathic Therapy, Neurofeedback, and Robotics in Rehabilitation. He also had Clinical Duties from 2017 – in Russia as a Consultant and at the Dar Al Aman rehabilitation center as Manager.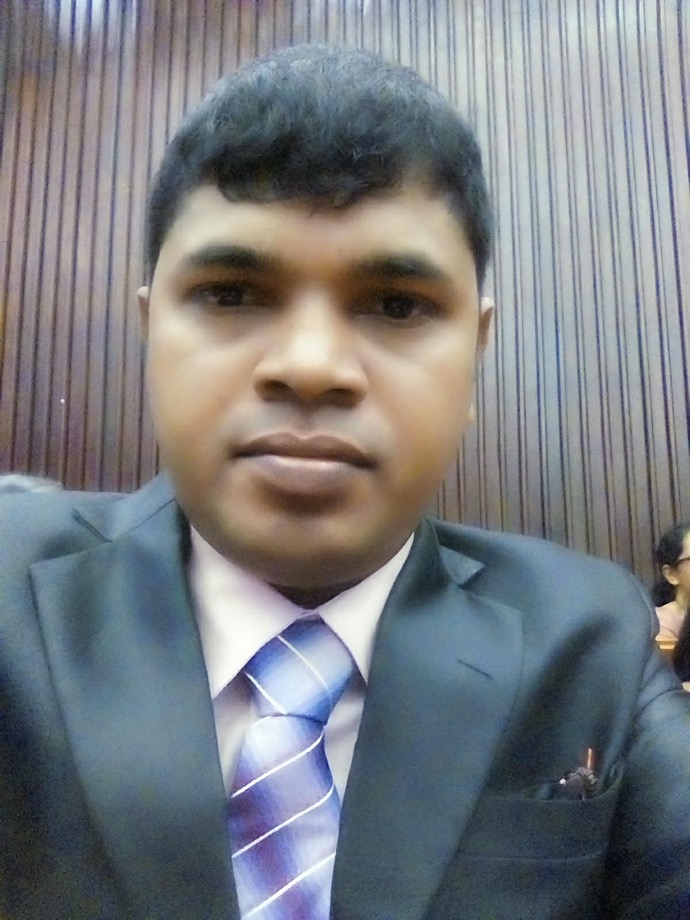 Senaka Imaduwagama, Occupational Therapist
Senaka has a Bachelor of Science in Occupational Therapy and a Higher National Diploma in Occupational Therapy. He has 10 years of experience in the assessment and treatment of all health conditions in people of all ages. He is a professional in Neurology, Rheumatology (General and Special conditions), Burns and Reconstructive, Pediatrics, Geriatrics, Spinal Cord Injuries, Neuro Trauma, Neurotic and psychotic Psychiatry, Hand Surgeries and Rehabilitation, Sports Injuries, Plastic surgery and rehabilitation, Accidental Services, Intensive, Cardiology, and Rehabilitation. He is also highly skilled in Splinting, Sensory integration and play therapy, and IT.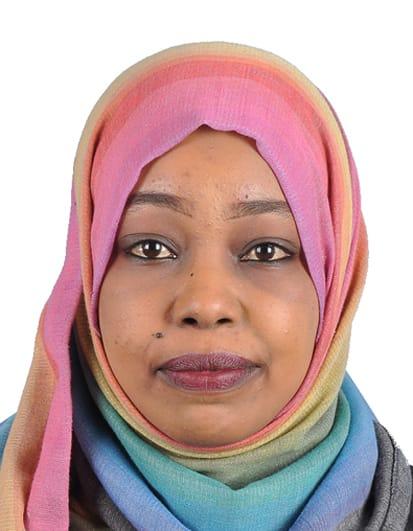 Doaa Yass

​

in Ibrahim Adam,
Physiotherapy specialist
Doaa has M.Sc. in Physiotherapy (Neurology) and in process to get her PHD in Physiotherapy specialist. She worked as a lecturer and researcher, Neurology Department, Faculty of Physiotherapy Al-Neelain University, Sudan. She has more then 12 years of experience in the assessment and treatment of physiotherapy. As well she has the experience of Lecturer, clinical tutor and research Al Neelain University, Sudan since 2015 to 2021.



Thouraya Maagli , Physiotherapy specialist.

Thouraya has a university degree in physiotherapy , in Superior Institute of Sciences and Techniques of Health Tunis. She has more than 22 years of experience in physiotherapy , 10 years experience with pediatric children with special needs in ministry of social development .She is specialized in Functional Rehabilitation in cases of fracture or rheumatic problems. lymphatic drainage and as well as rehabilitation in swimming pool.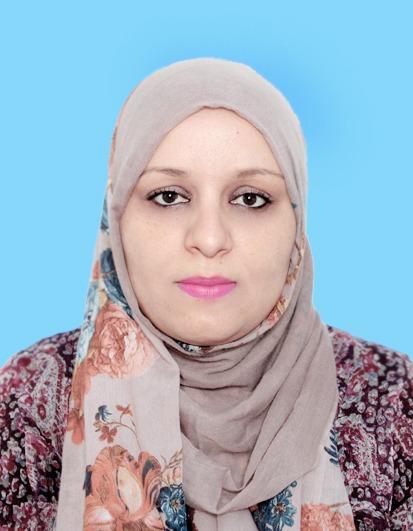 Sanaa Sayedi, Speech therapist
Sanaa Sayed has a University degree in Speech Orthotics from the Higher School of Health Sciences and Technologies, Tunis. She has 15 years of experience in evaluating and treating speech and language defects, as well as working with all groups of people with disabilities in addition to the deaf and cochlear implanters, and she can design and implement speech therapy programs. She is a member of the Association for Deaf Aid Bardo. She has worked at Al-Raba Hospital in the Department of Ear, Nose, and Throat Rehabilitation.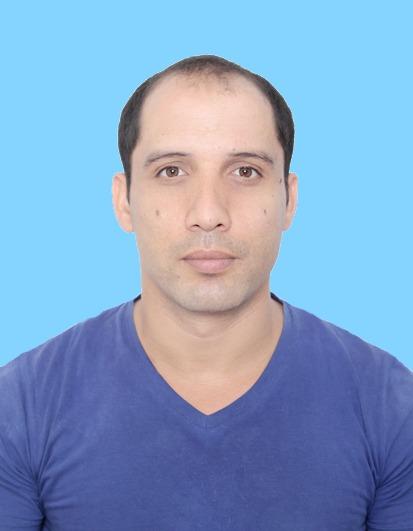 Saadi Hichri, Sports Therapist

Saadi graduated with a University degree in Modified Sporting Activities at the Higher Institute of Sports and Physical Education from Ksar Said in Tunisia. He has training certificates in Boccia, Para-athletics, GoolBall, Seating Volleyball, and Handi sport. He has been an Athlete Tracking Jujutsu player in the Tunisian Regional team and a Jujitsu player in Muscat MMA club. He also worked as head of the World Association for Disability project.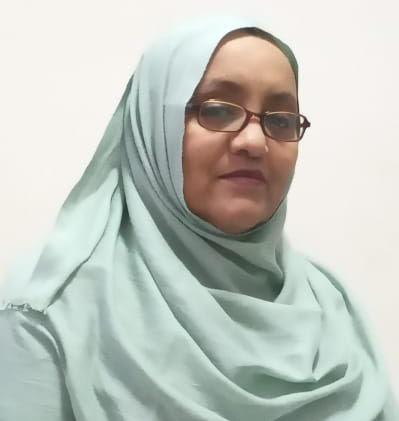 Hiba Eltayeb, Behavioral Psychologist

She has a Bachelor of Psychology from Ahfad University for Women, (Clinical Psychology, Education in kindergarten, Special Education, Khartoum, Sudan, Computer Diploma - ECDL - Ireland and Master of Psychology University of Neeline – Khartoum, Diploma (NLP) Neuron Linguistic. She attended several training in Programming and Registered Behavior Technician (RBT) King Faisal Specialist Hospital & Amp. Training course - Stanford PENI 5 for Intelligence - House of Knowledge for Training & amp, cognitive behavioral therapy, Autism - House of Knowledge for Training & Consulting - Khartoum – March 2017.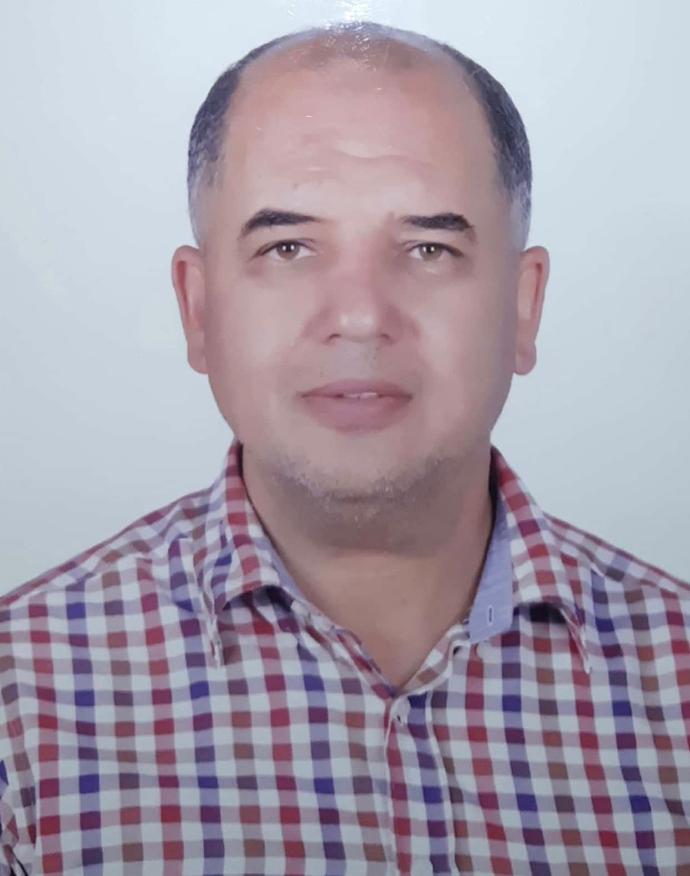 Ali Aboukabsha Elmetwalli, Assistive Devise Production Technician
Ali has a Bachelor's in Sociology and a Diploma in Special Educational Teaching. He has 25 years of experience working with people with disabilities and great skills in manufacturing supportive devices for people with motor disabilities, in addition to designing and modifying all equipment used by patients. Ali implements all designs transferred from specialists to patients.
An address must be specified for a map to be embedded